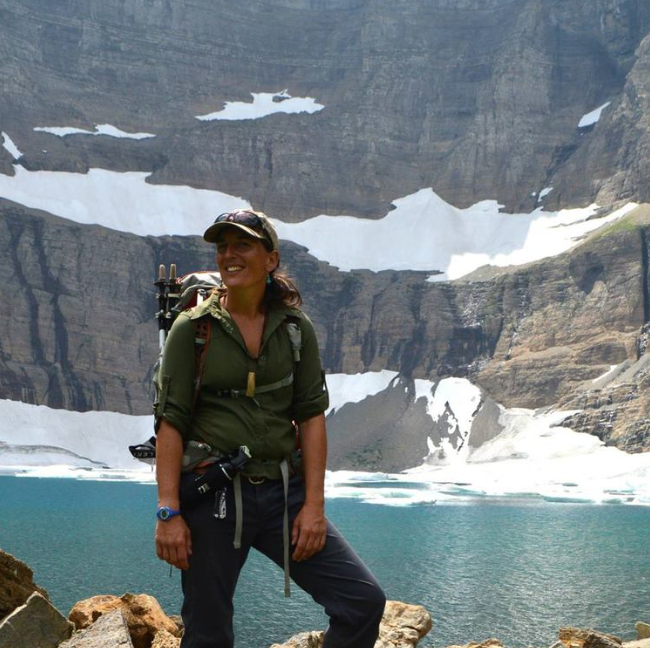 Christina is the Founder and Executive Director of the Wild Kids Community Foundation. Originally from Montana, Christina Hoe graduated from Dartmouth College with a BA in Native American Studies and Environmental Science. She began her teaching career in the Bronx with Teach for America and, in 2005, moved to Hawaii to teach Middle School at Le Jardin Academy. She founded Wild Kids with a small group of students in 2008 and has devoted the last ten years to intentionally building a Wild Community. Other than exploring with the Wild Kids, her favorite thing to do is play with her curious two year-old daughter.
Aubrey is the Hawaii After School Program Director and Lead Wild Guide. She is originally from Minnesota, but resided in California for 8 years before moving to Hawai'i in late 2016. While living in the Bay Area, she spent her time working with kids of all ages in different capacities; from nannying infants and toddlers to working for summer programs with elementary and middle school students. Since moving to Hawai'i, she has joined the Wild Kids in their after school adventures as a guide and works with the Wild Kids Intern Team.
Guide: Mitchell Hashimoto
Mitchell Hashimoto is a Hawaii after school guide and a guide for the Montana summer trips. Mitchell is from the East Side of O'ahu and currently attends Windward Community College. He has been a part of the Wild Kids program since the 9th grade, as a Junior Counselor for the after school adventures. His limitless passion for nature has led him to many marvelous destinations spanning from mauka to makai. He can be spotted high above your head exploring the heights of the trees, testing his luck at a secluded fishing hole or taking a nap in his camouflage hammock.
Ossian Nichols is a guide for the Hawaii after school program and a guide for the Montana summer trips. Ossian graduated from Le Jardin Academy in 2017 and is currently working as a lifeguard at Bellows beach, as well as guiding for Wild Kids. He is a favorite among our younger students because of his boundless energy! He loves to surf, hike and dive, and play the occasional video game.
Danny is a Hawaii after school guide and a guide for the Montana summer trips. Danny has been withWild Kids since its inception. Currently, he is a welder for a custom fabrication company and a guide for after school Wild Kids. He loves spending his free time outdoors, especially surfing and dirt biking. He's an avid fan of naps and Harry Potter.
Joel is a guide for Hawaii after school program and for the Montana summer trips. He was born and raised in Hawai'i. He earned a degree from University of Oregon in Sociology and Geography. Currently, he is a High School Humanities teacher at Le Jardin Academy and an after school guide for Wild Kids. He previously worked in environmental education, conservation, and youth development. He also coaches high school soccer. In his free time he likes to hike, camp, watch movies, read, and play soccer.
This is Chloe and yes that is a monkey on her head! Chloe has attended LJA since fourth grade & been in Wild Kids since then as well. She is now a senior and her interests include; hiking, traveling, singing, building and taking care of the environment. She plans on going to college and studying something along the lines of sustainability or environmental studies. Also her favorite places in the world are Montana and The Amazon Rainforest in Colombia.
Aidan is currently a senior at Le Jardin Academy. He comes from an international background and loves the ocean, the mountains, and everything in between! Born in Oregon but raised in San Diego, Tokyo, and Oahu, Aidan brings a lot to the table. Aidan has been involved with Wild Kids since his Junior year. He spends his summers doing what he loves: exploring, backpacking in Montana, surfing, and more.
Aiden Spagnoli is 17 years old and a Senior at Le Jardin Academy. He has been attending LJA since Pre-Kindergarten. He plays soccer and he loves the outdoors. He was born in Hawaii and wants to play D1 soccer in college. His super power is he is great with kids! His favorite places to visit are Italy and Hong Kong!